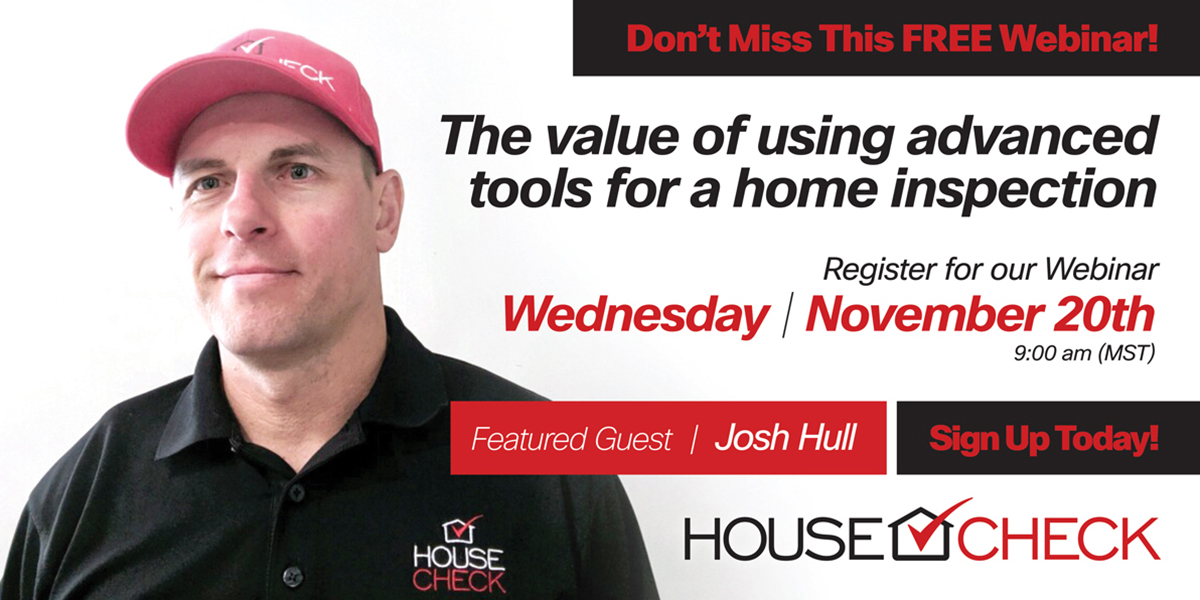 Watch our FREE HouseCheck Webinar!
Topic: The Value of using Advanced Tools for a Home Inspection
Presenter:  Josh Hull
About Josh:
Josh started off in the construction industry as an electrician and spent 17 years working on everything from small residential properties to large commercial and industrial projects.  Back in 2012 Josh decided to become a home inspector.  Josh felt the home inspection industry deserved quality inspectors,  so he started his own Home Inspection company and ran it for 2 years, before he was introduced to HouseCheck.  Josh worked as an inspector for HouseCheck for 3 years and this last year he was promoted as the area manager over Boise Idaho.
Josh is passionate about the home and in finding new technologies that help with creating quality and speed in the Home Inspection process.  He feel's every home inspector should be using high quality technology that is available today.