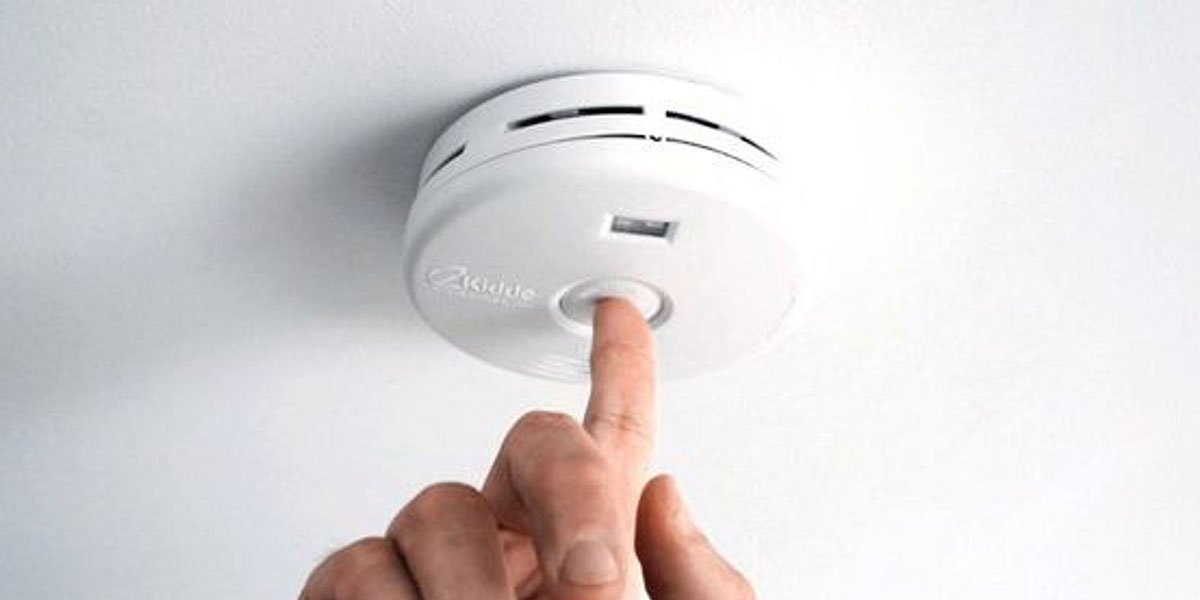 Installing & Testing Smoke Alarms
Most US states go off Daylight Savings Time on November 6th this year, serving as a great safety reminder. Use this date to change the batteries and check that all your smoke alarms are working in your home. The National Fire Protection Association reports that 96% of homes have a smoke alarm. But from 2007-2011, only 52% of homes that had a fire had a working smoke alarm. Checking your smoke alarm and changing the batteries are key to saving your family and pets in the event of a fire.
Installing Smoke Alarms
Installing smoke alarms correctly is key to proper operation. Follow these tips from the National Fire Protection Association.
Smoke alarms should be placed in each bedroom, outside each sleeping area, and at least one on every level of the home
For levels with no bedrooms, place smoke alarms in the living and/or family room or near the stairway
Don't install smoke alarms near windows, doors, or ducts
Never paint smoke alarms
Consider interconnected smoke alarms – when one sounds, all the alarms sound
Smoke alarms should be at least 10 feet a cooking appliance to minimize false alarms
Smoke alarms in basements should be installed on the ceiling at the bottom of the stairs leading to the next level
Mount smoke alarms no more than 12 inches from the ceiling or directly on the ceiling
Testing Smoke Alarms
Smoke alarms serve no purpose if they don't work or the batteries are dead. Use daylight savings as your reminder to test every smoke alarm in your house and replace the batteries. Here are some tips on how to test your smoke alarms for proper operation from the National Fire Protection Association.
Test smoke alarms monthly
Whenever a smoke alarm makes a chirping sound, that is an indication that the batteries are low, replace the batteries immediately
Ensure that everyone in the home knows the sound and location of each smoke alarm and how to evacuate the home
Smoke alarms with batteries should be replaced at least once a year
Smoke alarms with non-replaceable 10-year batteries are designed to work for ten years, but if the alarm makes a chirping sound, replace the smoke alarm immediately