Whether you are thinking of selling your home or keeping your home long term these maintenance tips will help maintain the value of your biggest investment!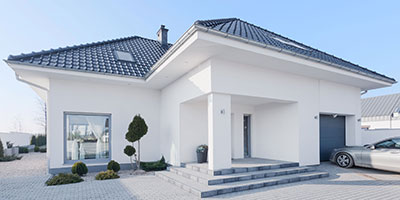 1. Wash the entire exterior of your home with a power washer. Get the home looking as clean and well-cared for as possible. A fresh look can increase your value up to $10,000*. A well-cared for home is a sign that you have kept the home in good working condition.

2. Repair or replace the roof. Having an inspection to determine the condition of your roof is a great step to prepping your home to be sold or will save you from costly repairs. A median cost of a new asphalt shingle roof is around $7,000*, and if you install a new roof before you list your home for sale, you may see a return on that investment. If your roof is in good shape, hire a professional to clean and remove moss or dirt that has built up. Maintenance is key to keeping value in your home.

3. Fresh paint will definitely help your home with curb appeal. To simplify the painting task be sure to prep your surface area. Prepping before you paint will help paint last longer. Choosing the same color paint is the less expensive way to freshen up your home. However, if you have a little extra to spend picking a new shade that compliments the area and home is also a great option to update and give the home a new look!
* Boost the value of your home: https://www.consumerreports.org/cro/magazine/2015/03/top-5-ways-to-boost-the-value-of-your-home/index.htm
* Cost of new roof: https://www.roofingcalc.com/roof-replacement-cost/