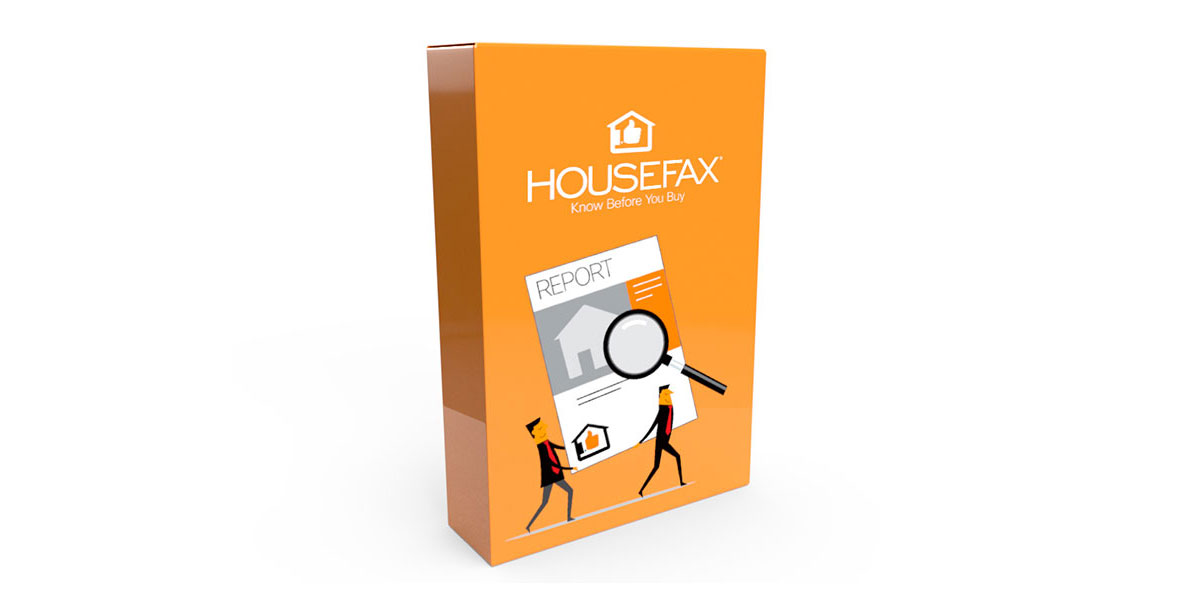 What HouseFax Can Tell You That Typical Listing Sites Cannot
We don't need to remind you that the internet has dramatically changed every aspect of our lives. But it could be argued that the biggest change of all has been in the world of real estate. Searching, buying and selling a home now begins online.
Listing sites like Zillow provide a wealth of information on a home for sale including property specs, photographs and even neighborhood details. These websites are great resources when you are just beginning your home buying search. But, when you've narrowed your dream house down to one or two homes, that's when you need a HouseFax Report.
Just like a vehicle history report for used cars, HouseFax Reports deliver valuable, detailed and unique property history — helping consumers make a smarter, quicker decision about a home.
Here's what HouseFax can tell you about a home that listing websites like Zillow cannot.
1. Property Warnings Checklist
Every HouseFax Report comes with a property checklist. The checklist utilizes specific property details and other logic found in the HouseFax Report. It's intended to identify things you should watch out for as potential concerns, specific to that home:
Asbestos – A highly toxic mineral found in older building materials. Asbestos is the primary cause of mesothelioma cancer.
Polybutelyne Piping – Polybutylene is a form of plastic resin that was originally viewed as a replacement to copper piping. Unfortunately, it has an abnormally high rate of failure under typical operating conditions. And, homes with polybutylene plumbing will decrease in value over time compared to those with copper plumbing.
Lead Paint – Lead is a toxic metal that can cause serious health problems if it's ingested or if dust containing lead is inhaled. In older homes, lead was a common component in exterior and interior paints.
2. Building Permits
Building permits are so much more than a piece of paper. They also offer peace of mind. Before HouseFax, gathering building permits often required a trip to the county permit office. If there is evidence of a finished basement but no building permit, work may have been done without the proper permits and inspections. This could delay a transaction from moving forward. Learn more about how building permits protect you.
3. Distance to Fire Station
No buyers ever start their home search at a fire department, but perhaps they should. Why? Because having a fire department nearby can substantially reduce how much you'll pay for home insurance. Home insurance premiums can begin to rise by as much as 20% if your home isn't within 5 miles of a fire department. And, depending on the distance, the cost of insurance could even double.
4. Noise Level
Air traffic from a nearby airport may be an irritant. Same goes for local noise from nearby restaurants or stores. And, with highways in the distance you might not hear traffic during the day, but as night falls, the clatter and constant hum may get louder. Your home should be a quiet retreat from the world around you — not an added (noisy) stress.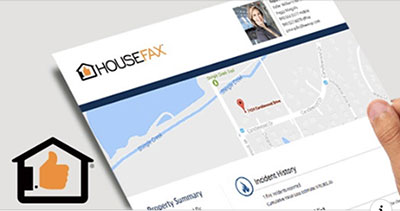 5. Reported Incidents
When it comes to reported fire incidents and former meth labs there are serious safety and health concerns to consider.
Fire Incidents: In the US, there are over 350,000 reported house fires each year. Fire damage is often difficult to spot. There are signs, like painting an attic to try to cover up damage, but the HouseFax Report will provide more details (including the date, cause and outcome). Having these insights is incredibly valuable to home inspectors.
Former Meth Labs: Meth labs are popping up across the nation and in all neighborhoods. For every pound of meth produced, five to seven pounds of chemical waste is left behind. Short-term exposure to these chemicals can lead to headaches, nausea, dizziness and fatigue. Over a long period, liver and kidney damage, neurological problems, and increased risk of cancer can occur. Harmful residue lingers for years if not properly treated.
6. Local Natural Hazards
Earthquake fault lines, flood zones, sink holes and even hail exposure can all greatly impact insurance policies and in some cases, the value of a home. But Californians aren't the only ones who need to know if they live in an earthquake-prone area. And with historic flooding this spring across many parts of the US, it's important to know which natural disasters could wreak havoc on your potential new home.
HouseFax has relationships with over a dozen trusted public and private sources to bring you reliable data. Whether you are a homebuyer or seller, real estate agent or home inspector, HouseFax Reports build confidence and cut the amount of time you spend researching in half. Get your HouseFax Report today at housefax.com.