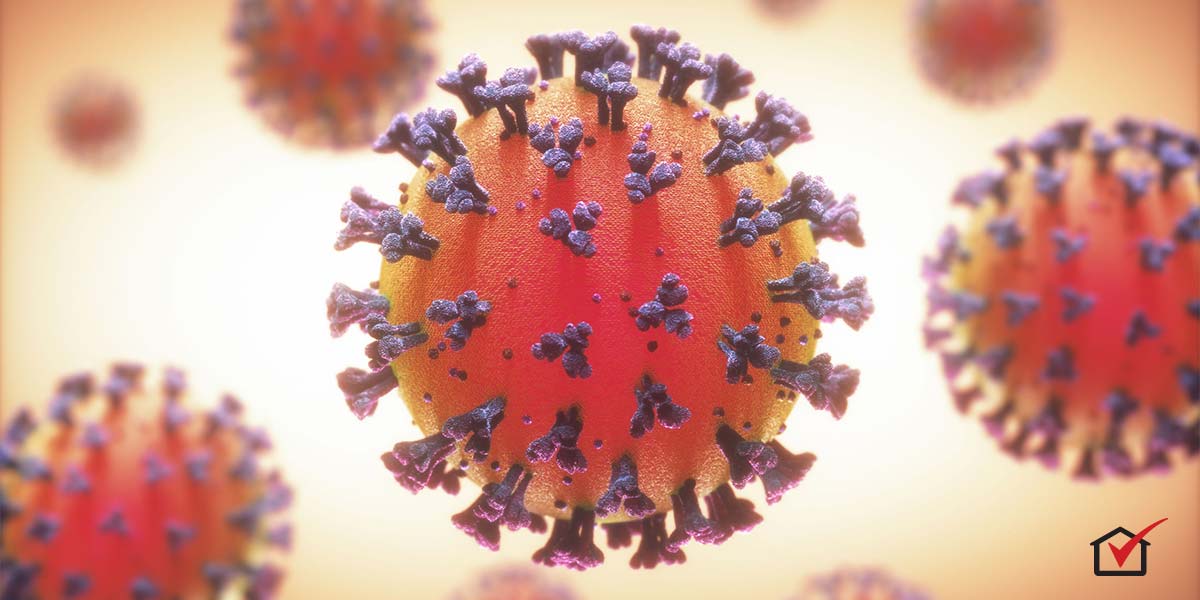 In unprecedented times like these, we're doing everything we can to serve communities across the U.S. We're taking preventive measures to keep our employees and customers safe and healthy. We have also expanded our HouseCheck Environmental Services division led by Ken Siders, Environmental Consultant. An expert in his field, Ken Siders has been involved in the identification and remediation of various pathogens for decades. We continue to proudly offer these Environmental Services to businesses who are looking to decontaminate facilities and mitigate conditions which could present ongoing health risks.
Here are the steps we're taking to help keep our employees, home inspectors and customers safe and healthy during these uncertain times.
1) Effective immediately we are temporarily suspending our-in-person walk-through of the inspected home. Instead, we will walk you through the report over the phone. The home inspection report will be delivered in 24 hours and will include high definition photos and videos for you to review. If there is an item that's difficult to explain over the phone, our inspectors will be sure to provide detailed documentation in the inspection report.
2) We have asked that all HouseCheck inspectors take their temperature daily and keep an ongoing record. On inspection day, if an inspector has a temperature of 100.4 or higher, as indicated by the CDC, this is considered a fever and the inspector will stay home. Also, if your scheduled inspector is feeling slightly under the weather or if a family member has been sick, again the inspector will stay home and we will reschedule the inspection.
3) On inspection day, before the inspector enters your home, s/he will continue to practice good hygiene by washing and sanitizing their hands at the door and will put on protective shoe covers.
4) During the inspection, our inspectors will wear an approved N-95 mask with a charcoal canister and gloves**.
5) Finally, if you, or a family member is sick or concerned about being contagious and would prefer to reschedule the inspection we will gladly waive the cancellation fee and reschedule the inspection.
As always, the health, safety and well-being of our customers, our employees and our communities is of paramount concern. We continue to monitor this quickly evolving situation and are here to assist our customers as needed. Thank you for your continued support.
For additional information about COVID-19, visit the Centers for Disease Control and Prevention at cdc.gov . To learn more about HouseCheck's Environmental Business Services visit HouseCheckEnvironmental.com or call 833-ENV-SVCS.
*Due to varying local regulations and ever-changing circumstances, some regions we serve may have different operational protocols; please contact your HouseCheck Inspector or Area Manager to verify the procedures that are in place in your area.
**When available and not detrimental to the needs of first responders and the medical community at large.