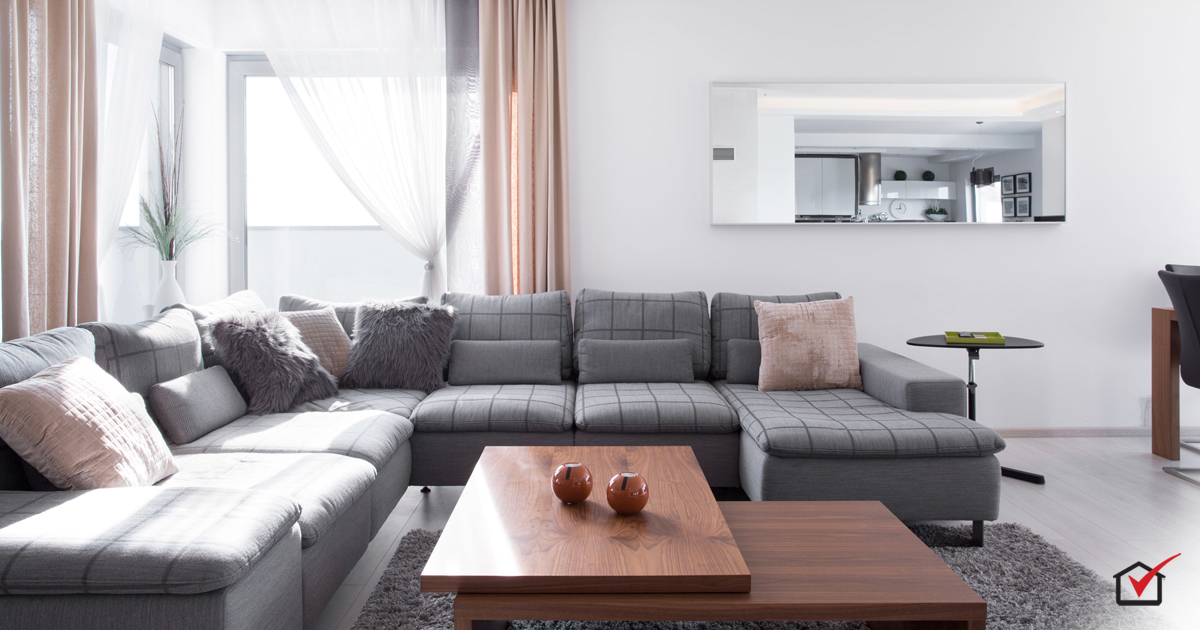 Creative DIY Living Room Decorating Tips
Living rooms typically invokes a sense of rest, relaxation, entertainment, socialization and quality time spent with the people you love. It's arguably the heart of the home. Even when you aren't even able to actually sit down and kick your feet up, it's a comfort to simply glance at in passing, knowing your special seat will be there for you when you have downtime.
Plan and Prep
Decorating your living room should involve some forethought and planning, as it serves such a valuable function for your home – a respite from the chaos and busyness of life. If you don't have a professional design background, or natural abilities for putting a well-appointed room together, don't distress – here are some simple, yet powerful, decorating ideas for your living room. Keep in mind, it doesn't need to look like a feature in Better Homes and Gardens, but that could be an added bonus!
To start the living room design process, keep your living room's main purpose (and any sub-purposes) in mind. It should serve your defined purpose(s), yet also be personal, to make it uniquely yours. Some functions to consider include: formal living room, game room, home bar, library/reading room, music, TV and movies. Also, contemplate the way you want your living room to make you feel when you are in it – calm, peaceful, energetic, lively, studious, inspired.
Take a quick assessment and conduct any measurements. Make a note of where your electrical outlets and light switches are. Is your living room small in size or is it more expansive? No matter the size, there are plenty of things you can do to decorate it nicely, and make it seem larger than it may actually be.
Space and Balance
As it relates to the size of the living room, one important designer tip is that a room needs 'negative space' – so be sure not to overcrowd it. For example, just because a room is 24' x 24', doesn't mean you need to fill it with a 20' sectional sofa.
You also don't have to place your sofa/couch up against a wall, even though it may seem like the natural place for it. It can be offset from the wall to help delineate the room. You can use also use tricks to add visual height, as well as play with colors, and placement of art, photos, lighting and furniture to add a sense of space to the living room. All these techniques help to make everything feel proportionate, as well as grounded.
Another designer tip is to add a touch of something black in the room to anchor it. Giving the living room a focal point, where your attention is naturally drawn upon entering the room. Where do your eyes tend to travel as they assess the room?
Create balance and intrigue in your living room by blending opposites such as linear items with curves, dark with light, neutrals with color, solids with patterns, masculine and feminine, symmetrical with asymmetrical, form and function. Be sure to include a variety of textures – plush, leather, cotton, wool, metal, glass, wood. Have areas that can be great for conversation and entertaining as well as solitude.
There are many design styles to consider at the start, with terms that may be confusing if you haven't been exposed to them. You may be drawn to one or a combination of a few – contemporary, modern, traditional, beachy, craftsman, farmhouse, industrial, Mediterranean, midcentury, rustic, Scandinavian, Asian, shabby chic, Southwestern, tropical, Victorian, eclectic – are among the common themes.
Idea Gathering
Create an online idea book to store decorating imagery that appeals to you. You can gather ideas on popular websites like Pinterest, Houzz, or even a simple Google Image search, using key terms that interest you. You can also search for decorating ideas with a more 'analog method' by making a physical scrapbook – by clipping magazines and catalogs and gluing them into a blank notebook.
Compare and contrast the living rooms you admire – on TV/movies, friends, neighbors and family. Borrow ideas from some of your favorites. Conceptualize the finished result and how it will make you feel. Remember, it's only idea gathering. You don't have to have a perfectly-designed living room like you see in the photos. You will certainly make it unique and perfect for you.
Design Fundamentals
Decorating elements of the living room that you will want to consider, after choosing function and style, include:
Color palette – primary color scheme, neutrals, accents. Don't be afraid to play with color; you can always change it up.
Windows – coverings/curtains, blinds.
Light – natural light, overhead lights, lamps (floor/table). Consider the various way natural light changes throughout the seasons. Also, as a side note, be sure to consider protecting your home from the damage of sunlight over time.
Floor material – hardwood, laminate, carpet, tile, marble, bamboo, vinyl, concrete. Area rugs (called the 'fifth wall' by designers) are a great way to not only protect your floor, but also add dimension to the room.
Furniture – sofa, armchairs, end table, coffee table, side tables, end tables, bookshelf, lamp, media console, lamps, mirrors, storage. How about a trendy beverage cart?
TV/media/entertainment – built in, concealed, discreet, freestanding, projector screen, wall mounted; or be an outlaw and have no TV at all!
Accent items – pillows, blankets, art, sculptures, greenery. Bring the outside indoors with plants and flowers.
Fireplace – façade, mantel, accessories. Have a stack of authentic firewood or some realistic, faux firewood on display, or just tiers of candles.
Everything in its Place
It's wise to make sure you have plenty of storage options for your unique needs. Even if you're tight on space, you can sneak extra storage space in ottomans, coffee tables and baskets. Piles of things like children's toys, pet accessories, electronics, movies, games, cords – to name a few – tend to attract more items to if left unattended, so it can grow exponentially. When you have a dedicated place to store odds and ends, it will help tame the clutter and keep you calm.
Shop and Curate
When you're ready to start shopping for furniture and decor, be open to checking out the various retailers, not just the big brands. Don't be afraid to shop at thrift shops or incorporate items from your travels, or even from random garage sales. Your living room décor doesn't have to cost you a fortune. Mix and match high-end items with second-hand finds. You don't need to chase the trends; good design fundamentals are timeless.
Practical Assessment
Some questions to ask yourself when putting all the furniture and décor in place:
Is it inviting?
Is it uncluttered (or "thoughtfully disordered")?
Are there a variety of seating options?
Does it have good traffic flow and circulation?
Are my electrical cords out of sight and under control?
Will my family and friends want to relax here?
Is it durable enough to withstand the most rowdy kid (or party guest)?
Distinctive Design
To add some personal touches to your living room, be sure to hang art, photos (color and/or black and white), display artistic coffee table books, magazines, souvenirs and other unique and attractive items. For added effect, black and white family photos in various sized frames, sizes, placed in an asymmetrical pattern on the wall can be very dramatic and playful. Include some conversation items that you've procured throughout your journeys or that add to your family's story. Many people affix an inspirational quote to the wall to express their family love and dedication or a shared idea.
Remember to have fun throughout the process of decorating your living room. You can switch out items and colors for the different seasons and holidays, always keeping it fresh and interesting. It will be a wonderful sense of accomplishment when you design a tailor-made and livable space that reflects your unique style.  Be sure to send the beautiful photos of your designer living room to the editors at Better Homes and Gardens.
Professional Help is Available
After reviewing these living room decorating ideas, if it still seems too overwhelming, don't hesitate to hire an interior designer. There's no shame in reaching out for help. They are the professionals that do this for a living and will be able to translate your vision and help you bring it to life. If you're in the process of prepping your home to sell, there are companies that specialize in staging the home to make it more attractive to potential buyers.
At HouseCheck, we support homeowners wherever they are in their purchase journey. As a dedicated and established company, we have a growing nationwide presence as a provider of quality home inspections as well as other home services that contribute to the value of home ownership. We are equipped with advanced tools and resources, supporting our experienced professionals to go above and beyond for the homeowner.