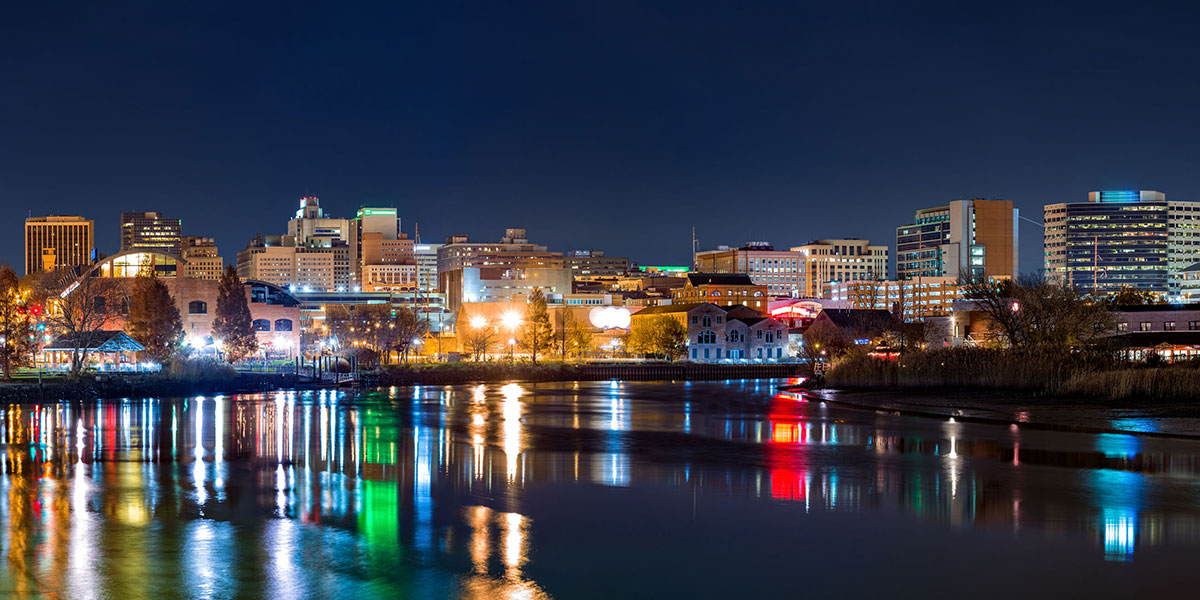 HouseCheck Home Inspections are now available in Wilmington, and home inspections will never be the same. Born in Boise in 2016, HouseCheck is quickly becoming a national force, delivering much-needed transparency to the home inspection process, along with unbiased, easy-to-read, professional reports.
Having recently expanded to Philadelphia, "Wilmington is the logical next step in HouseCheck's nationwide growth," says HouseCheck's Eastern Regional Vice President, Laurence Elliott. "Wilmington will greatly benefit from the advantages and customer protection HouseCheck offers." Elliott says he's never seen a company with HouseCheck's versatile coverage, customer commitment, and potential for growth.
While Housecheck is new to the Wilmington scene, the company's certified Home Inspectors are homegrown. HouseCheck employs only the most qualified local professionals, carefully screened and trained to HouseCheck's high standards for certification. HouseCheck's local inspectors do what they do best. That means consumers get home inspection services they can trust.
HouseCheck. Before, During and After a Sale.
Housecheck's mission is to take the guesswork and stress out of the home inspection process. For homebuyers, sellers, and realtors alike, a professional, unbiased home inspection is invaluable to ensuring all parties walk away happy. Delivering straightforward, useful, certified Home Inspection Reports based on innovative and proven techniques, HouseCheck sets a new standard for performance.
HouseCheck is a one-stop-shop for home inspection needs. Here are a few of the reasons the company is becoming a major name in the real estate industry:
Essential Home Services. All in One Place.
With a HouseCheck Home Inspection, homebuyers get dependable protection. Exclusive features — like the HouseCheck unconditional money-back guarantee, free 120-day home warranty, and a free 90-day Home Buy-Back satisfaction guarantee — help to increase confidence and reduce uncertainty.
Plus, HouseCheck provides all of these services under one roof, so it's easy for homebuyers to protect their new home and their peace of mind.
Certified Pre-Owned Home.
Traditionally, home inspections take place after a deal is made, often leading to unpleasant surprises and possibly even jeopardizing a sale. But when a homeowner chooses HouseCheck's Certified Pre-Owned Home option, the company inspects the home before the due diligence phase, so all parties enter negotiations fully informed and without disruptive surprises.
Just like a certified pre-owned car, a HouseCheck Certified Pre-Owned Home is meticulously inspected and evaluated by a professional. Once a home has the HouseCheck stamp of approval, it makes the buying/selling process much simpler — so buyers, sellers, and agents move forward with confidence. When it's a HouseCheck Certified Pre-Owned Home, everyone can rest easy and know what to expect.
HouseFax Property Reports.
Another powerful tool for homebuyers, HouseCheck's HouseFax Property Report searches millions of property records and compiles useful information into one easy-to-read document. It finds possible issues like lead-based paint and asbestos, natural risks like flood zone proximity, and revealing items like recent permits, reported incidents, and more. A HouseFax Property Report can save buyers hours of research, assure them they're making a solid decision, and even help them negotiate a better deal.
For agents and sellers, a HouseFax Property Report is an excellent resource to offer at open houses, to reinforce the value of a home, help customers feel informed, and potentially sell faster.
HouseCheck's Here, Wilmington!
HouseCheck is hitting the ground running in Wilmington. With a leading-edge suite of new technology, data, and reporting products, HouseCheck is driving exciting changes and redefining the concept of home inspection.
To learn more – and to connect with HouseCheck's Wilmington area team – you can visit http://housecheckwilmington.com, or call (302) 732-0829.