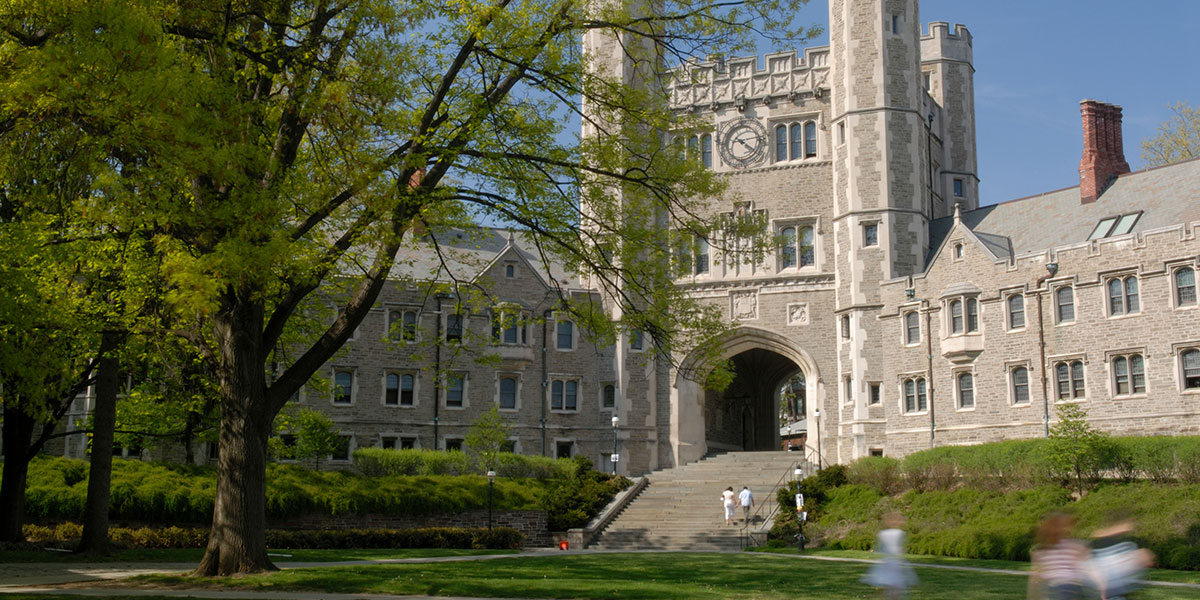 Whether you're planning to buy or sell a home in Central New Jersey –or you're just a proactive owner seeking to give your residence an "objective, professional check-up" — you deserve the confidence and peace of mind that come from working with HouseCheck.  We are America's fastest growing home inspection and home services provider, offering Middlesex County more features, guarantees and warranties than any other home inspection company. We're here for you now and ready to help!
Home Inspections. Done Right.
A HouseCheck home inspection involves a thorough and impartial visual examination of a residence's physical structure and systems, from the roof to the foundation.  HouseCheck's detail-oriented inspectors are focused on accurately identifying major concerns and safety-related issues. If found, the inspector may recommend a more in-depth evaluation by a licensed contractor (plumber, electrician or roof-systems professional) who specializes in the area(s) of concern.
Pros You Can Trust
HouseCheck home inspectors are well-versed with the vital components and best practices of residential construction, including proper installation methods and recommended maintenance protocols. They understand how home systems should function together, and what causes them to fail.  All tests performed by HouseCheck inspectors are "non-destructive," meaning that data is obtained for analysis without damaging the components under review. A HouseCheck inspection usually takes two to three hours for homes 3,000 sq. ft. or less, while assessing a larger dwelling can obviously take longer.
Unconditional Money-Back Guarantee
Our competitively priced inspections offer great value by reducing risk and ensuring greater transparency. Just two factors determine the price of a home inspection: the size of a house and its age. If you find a desirable property and need a quote quickly, contact our Central New Jersey Customer Care team at (732) 338-9318, and a knowledgeable, courteous staff member will  be happy to assist. Best of all, HouseCheck's home inspections come with an unconditional money-back guarantee.  So you have nothing to lose and everything to gain.
It's important to note that, while HouseCheck home inspection reports are comprehensive, they will not include the condition of every nail, wire or pipe, or list cosmetic flaws that are visible and readily apparent.
Low-Cost Re-inspection Option
Sometimes, after hiring contractors to correct inspection issues, customers want to confirm that repairs were performed, as promised. For this reason, we offer a low-cost re-inspection option.  During the return visit, the inspector will use your original report to verify that previously specified deficiencies have been properly remediated.  You'll receive the new findings in an updated inspection report.
Home Inspection: Benefits for Buyers
Planning to buy a home soon? A HouseCheck professional home inspection can help you:
Learn the true condition of a home's major systems and components.
Identify potentially costly problems that could surface later on.
Know exactly what you're getting into so that you can make a more informed decision.
Gain strategic leverage during seller negotiations.
Establish a contingency to exit the purchase without penalty.
Get detailed insight into future improvements and repairs.
Home Inspection: Benefits for Sellers
Ready to put your home on the market? A HouseCheck professional home inspection can help you:
Identify shortcomings that may detract from your property's value, safety and appeal.
Prioritize which repairs, if any, you are willing to make to facilitate the sale.
Determine a more realistic price point for listing your home.
Maintain greater control of the overall home selling process.
Avoid surprises and delays from relinquishing inspections to a buyer.
Eliminate the potential for 'price erosion" after a contract has been signed.
Home Inspection: Benefits for Proactive Owners
You don't have to be a buyer or seller to benefit from a HouseCheck home inspection. Many owners simply love their homes and want to keep them in great condition.  Commissioning HouseCheck to inspect your home provides the foundation for a prudent, long-term ownership strategy.
HouseFax Property History Reports: Get the Real Story
There's only one HouseFax Property Reporting service and only HouseCheck has it. HouseFax is a national property-information platform used by consumers and real estate pros to obtain the most detailed historical data available about homes they are interested in.
HouseFax Reports go beyond a standard visual home inspection, taking a deeper dive into a property's unique history and location, revealing related items such as building permits, records of damage and repair, and other intangibles.  A HouseFax Property Report also discloses the presence of manmade health threats, such as asbestos and lead-based paint, as well as flood-zone proximity and other risks of nature.
More Transparency, Less Risk
To gather the information you want, HouseFax performs a nationwide search of millions of property records, and instantly consolidates relevant data points into a detail-rich but easy-to-read report. HouseFax Reports not only save time and streamline your researching, they remove much of the mystery and uncertainty that can complicate a real estate transaction.  HouseCheck partners with the industry's most respected data providers, so you're assured of seeing the most accurate, up-to-date information available.  In an industry that demands truth and transparency, HouseFax Reporting affordably delivers.
Recent enhancements to the HouseFax platform include:
Mobile-first and responsive design–for optimal performance on a wide range of devices
Timely reporting of fire incidents–another HouseFax exclusive feature
Value Plans–to meet the high-volume reporting needs of today's real estate professionals
Certified Pre-Owned Home Program: A Win-Win-Win
Everyone involved with a home sale desires a smooth, stress-free transaction.  One way to set up a happier outcome for all is HouseCheck's Certified Pre-Owned Home Program, which certifies a home to be move-in ready and free of costly surprises before it goes on the market.
Earning the program's coveted "seal of approval" begins with a thorough, pre-market review, performed by knowledgeable, home iinspection professionals to identify major issues that could stall or kill the sale. After receiving the inspector's report, the homeowner corrects deficient systems and appliances, and HouseCheck re-inspects to assure proper completion.  Once we're satisfied that our industry-leading quality standards have been met, we cover the house with a one-year warranty.
Buyers love the program because it provides greater peace of mind. Sellers benefit because a "certified" property encourages more offers and sells more quickly. For agents and brokers, certification helps reduce transaction failure and create a more predictable path to closing.
In Your Area. At Your Service.
HouseCheck is America's fastest-growing home inspection and home-services provider–now proudly serving Middlesex County in Central New Jersey. Call (732) 338-9318 today to learn how our innovative services, warranties and guarantees are changing the game in your local area.