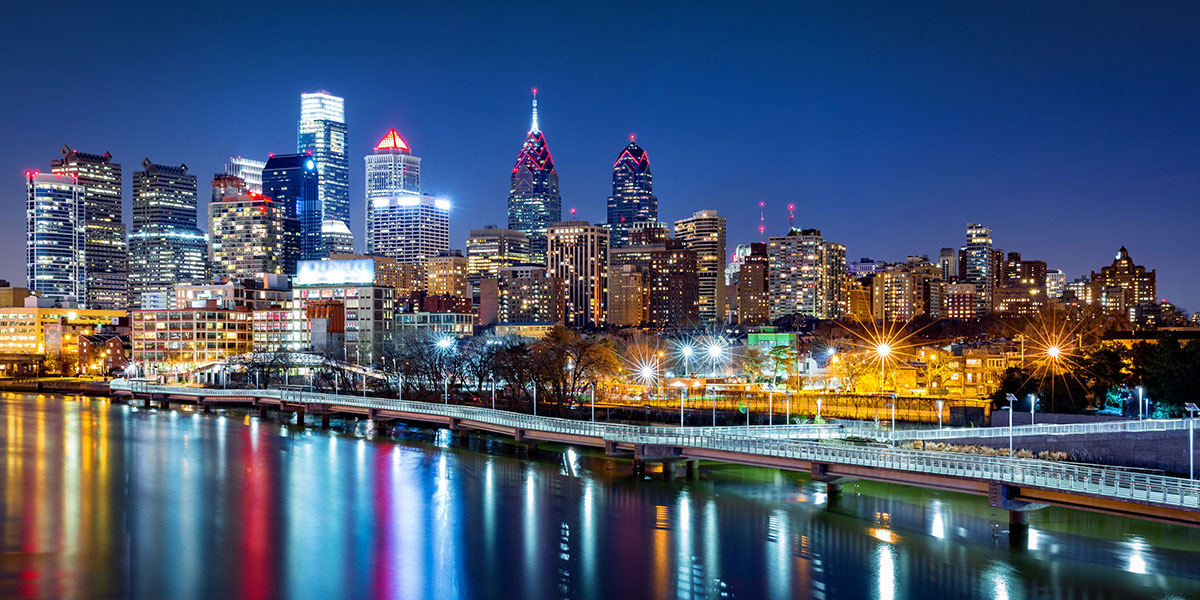 What's the connection between professional home inspection services…flexible, dependable home warranty plans…a sophisticated property information platform…and mold, radon and termite inspections? As of Independence Day in greater Philadelphia, the answer to that question is…HouseCheck.
So, what exactly is HouseCheck? The company is fond of saying, "We do inspections right." But the truth is that HouseCheck is an emergent superpower in the entire home services arena! And the company is pumped to enter the dynamic Philadelphia real estate market.
"Philadelphia is a great place to start establishing HouseCheck as an industry leader in this region," says HouseCheck VP of Inspector Services for the Northeast and Philadelphia real estate expert, Laurence Elliott. "Our team of experts is hitting the ground running to ensure customers have the tools and resources they need to make the most informed decisions about their home."
Originally a Brooklyn native, Elliott has lived and worked in Philadelphia for the past five decades. After many years as a professional entertainer, Laurence turned his talents and passions toward real estate in 1990. "I rose through the ranks to become a broker/manager," Mr. Elliott says. "Along the way, I've worked on industry issues on the local, state and national level. So, I know the business – and the local market – like the back of my hand."
In all that time, Elliott says he's never seen a company with HouseCheck's mix of products, high-energy commitment and unlimited potential.
Born in Boise…growing a national reputation.
Founded in Boise in 2016, HouseCheck offers real estate consumers the highest level of transparency when it comes to the true condition of a home. Simply put, HouseCheck's mission is to deliver the simplest, most dependable inspection services a buyer or seller could ever want – with reports that are both detailed and easy to read.
An innovative bundling of essential home services.
On top of a professional inspection team, HouseCheck Home Inspections come with a number of value-added features. This includes an unconditional money-back guarantee, a free 120-day home warranty, and a free 90-day Home Buy-Back satisfaction guarantee.
You see, in order to relieve the stress that often accompanies the home-buying process, HouseCheck puts home inspections and home warranties beneath the same umbrella. The company also provides a program that delights both buyers and sellers: The Certified Pre-Owned Home.
Certified Pre-Owned Home.
This innovative program takes the typical chain of events – where an inspection happens following an accepted offer – and reverses the order.
With the Certified approach, the house is inspected and covered with a one-year warranty before it's put on the market. This leads to a simpler process that is attractive to all parties – buyer, seller and agent.
HouseFax Property Reports.
Just about everyone knows about the car history report that's common in the used vehicle market. HouseFax takes that idea and takes aim at the housing market. Each HouseFax Report provides a breadth and depth of information that's very complete – and instantly accessible to an agent or broker. This kind of knowledge is a powerful tool indeed.
Toward a healthier home environment.
Sooner or later, many homeowners are faced with what you might call an unhealthy home. From termites snacking on your home's bones, to toxic mold hiding in your walls, or deadly radon lurking in your basement, homeowners who suspect a problem need to rely on a professional and accurate inspection service. Enter HouseCheck Environmental Services. Leveraging a deliberate, scientific approach to helping homeowners learn if they have a real, health-threatening issue.
HouseCheck's Philadelphia Story.
HouseCheck is hitting the ground running in nearly two dozen communities in and around Philadelphia. The company is pleased to serve five local counties: Philadelphia, Delaware, Chester, Bucks and Montgomery.
Thanks to an expanding suite of innovative technology, data and reporting products, unmatched customer protections, and the most comprehensive home inspections, HouseCheck is an industry leader driving much-needed change for the benefit of all involved in real estate transactions.
To learn more – and to connect with HouseCheck's Philadelphia area team – you can visit http://housecheckphiladelphia.com, or call 267-217-6883.