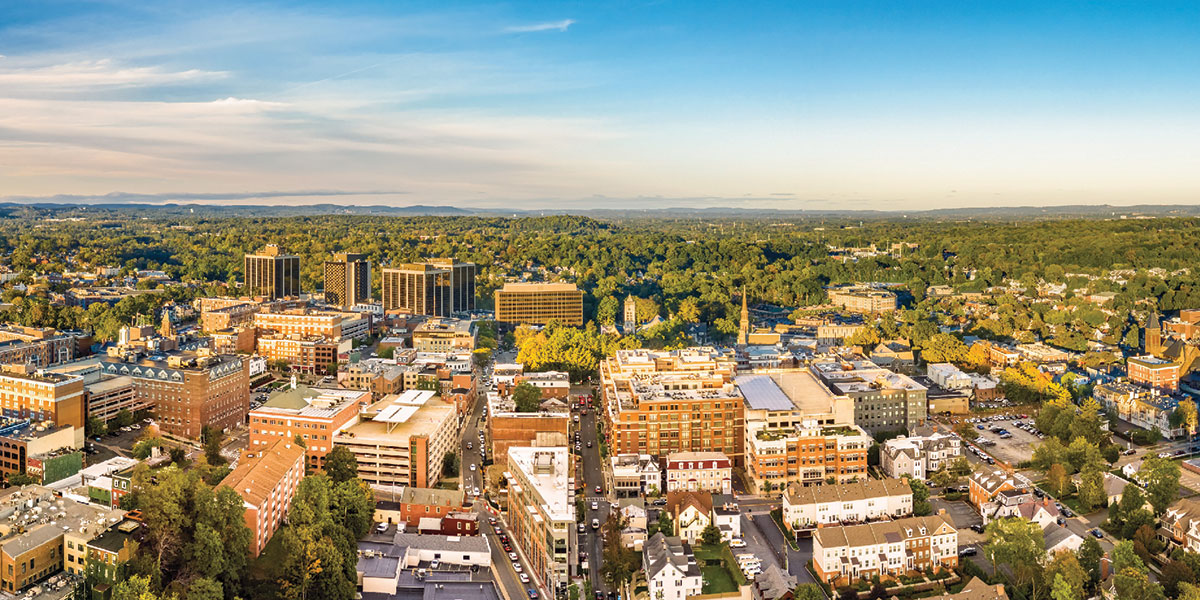 Here Comes the Neighborhood:
HouseCheck Arrives to Inspect Homes in North New Jersey
If you've never lived in Newark, Morristown or Jersey City, what comes to mind?
There are those who consider the northern part of the Garden State as merely a suburb of the Big Apple. But that's hardly fair. The first things that usually come to mind for tourists are star entertainers, like Hoboken's most famous native son, Frank Sinatra, or Bruce (aka The Boss) Springsteen sending musical greetings from Asbury Park. It could be the fictional Soprano family or Real Housewives. Or famous venues like the Meadowlands in Rutherford, home of Giants Stadium.
If you can't judge a book by the cover, you also can't judge a state by the mass media, nor a house by its exterior. With all that in mind, when buying or selling a house in North New Jersey, you owe it to yourself to take advantage of what HouseCheck has to offer.
What Does HouseCheck Do for Home Buyers and Sellers in North Jersey?
So you're wondering what this HouseCheck service is all about. We sum it all up by saying, "We do inspections right." HouseCheck is a growing power player in the home services arena. And we couldn't be more excited to bring HouseCheck to the North New Jersey real estate market.
"North Jersey is a natural area for HouseCheck to establish a presence as a strong player in the real estate industry," says HouseCheck VP of Inspector Services for the Northeast, Laurence Elliott. "Our team of inspection professionals understands the local market well and is ready to provide customers with the tools and resources they need to make the most informed decisions about their home."
How Homeowners Can Buy Time
When it's time to move, there's always too much to do and not enough time to do it! The good news is that HouseCheck offers a number of services to help you find time by satisfying the necessary requirements for safety and maintenance inspections—before you make or receive an offer.
Of course, a home inspection is no time for surprises, whether you're the buyer or seller. Thank goodness, HouseCheck makes the process of both purchasing and selling a house a lot more predictable and simple.
The home inspectors of HouseCheck know North Jersey. HouseCheck may be a new name to the local market, but our inspectors and staff are not new to the state. In fact, they're among your neighbors.
How HouseCheck Works
Buying or selling a home is possibly the largest transaction many of us will ever make. That's why the home inspection is such a big deal. You want everything to go smoothly and simply can't afford surprises—especially after an offer or closing!
HouseCheck came up with a brilliant idea to help you avoid unwanted surprises when selling your home: Get it inspected BEFORE you list it for sale.
You need to work with a home inspector who brings the required experience, knowledge, and neutrality to the inspection. Fortunately, there's no guesswork when you contract with a HouseCheck inspector.
HouseCheck's pre-inspection service helps you reliably plan for a successful transaction.
Home Inspection Services for Newark, Jersey City and Morristown
Rejoice, home buyers and sellers in Newark, Jersey City and Morristown! You can rely on the HouseCheck inspection team to provide an unbiased assessment of the condition of your home. Before anyone joins the HouseCheck team, each Home Inspector is carefully screened and professionally trained.
For a home inspection report that's easy to read, with all the details you need, turn to HouseCheck. We do inspections right!
Certified Pre-Owned and Ready to Rock
One day we thought, if used cars can be inspected and certified, why not homes? Now it's possible thanks to the HouseCheck Certified Pre-Owned Home Program. With the Certified approach, your house gets inspected and approved BEFORE it goes on the market.
It takes just four steps for the Certified Pre-Owned program to make life simpler for both buyers and sellers:
HouseCheck conducts a thorough pre-market home inspection.
Post-inspection, the homeowner corrects any major deficiencies to key systems and appliances.
Once repairs are finished, HouseCheck re-inspects the home to verify the repairs have been made.
Upon completion, HouseCheck covers the house with a one-year warranty.
HouseFax: Get Just the Facts First
HouseCheck also offers a unique report you can take advantage of before you make or accept an offer on a house in North Jersey. Before you buy or sell, you owe it to yourself to review a HouseFax Property Report.
Everyone understands the idea of getting a vehicle history report before buying a used car. Well, HouseFax is the same concept for home buying and selling… you get all the details in a single report!
Buying a house? Request a HouseFax Report to get accurate, up-to-date information before your make an offer.
Selling a house? Use HouseFax as a marketing tool that differentiates your property and creates trust with buyers.
When it's time to buy or sell, stick to the facts… get a HouseFax Property Report.
The HouseCheck North Jersey Story
HouseCheck is already up and running all across North Jersey, serving communities including Morristown, Jersey City, Newark, Elizabeth and Paterson
With a growing array of innovative technology, data and reporting products, unmatched customer protections, and the most comprehensive home inspections, HouseCheck is working to benefit everyone involved in real estate transactions.
To learn more—and connect with our North New Jersey area HouseCheck team—please visit HouseCheckNorthJersey.com or call (973) 241-3348.