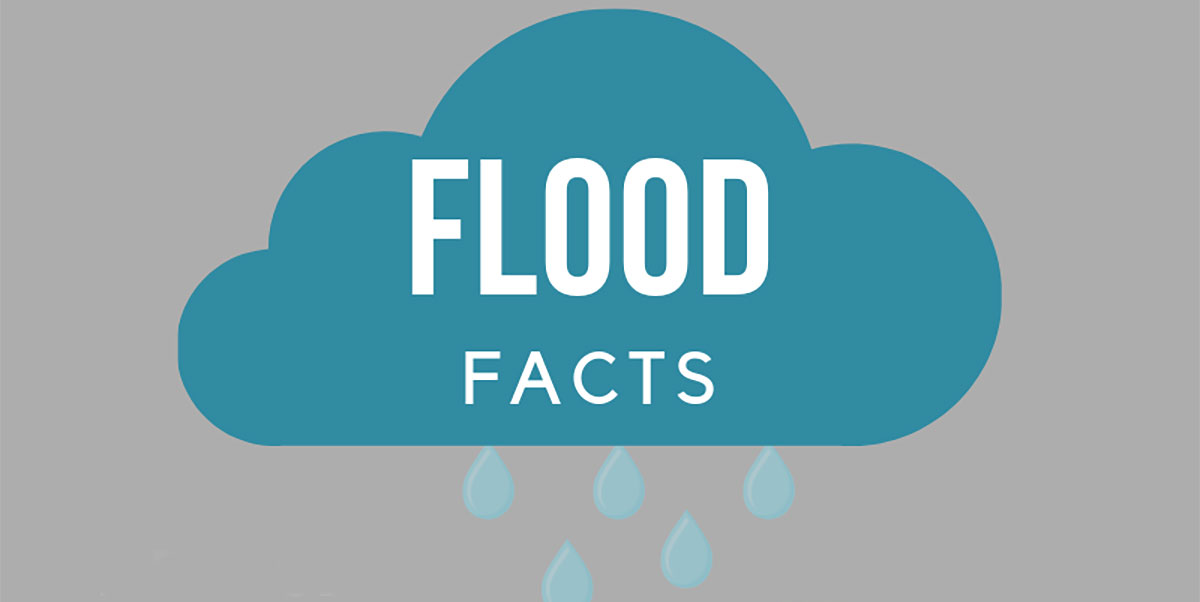 Helpful Information to Stay Prepared:
A flood or flash flood can happen in all 50 states in the U.S. There are many possible natural causes of flooding such as heavy rain, melting snow, flash floods, hurricanes, tropical storms, land development, and broken dams. In preparation for a flood, stock up on 3 gallons of water per person for 3 days.
IF YOU ARE UNDER A FLOOD WARNING, FIND SAFE SHELTER RIGHT AWAY!
Do not walk, swim, or drive through flood waters. Your car can float away in as little as 2 feet of water. Stay off of bridges over fast-moving water. Determine how best to protect yourself based on the type of flooding. Evacuate if told to do so.