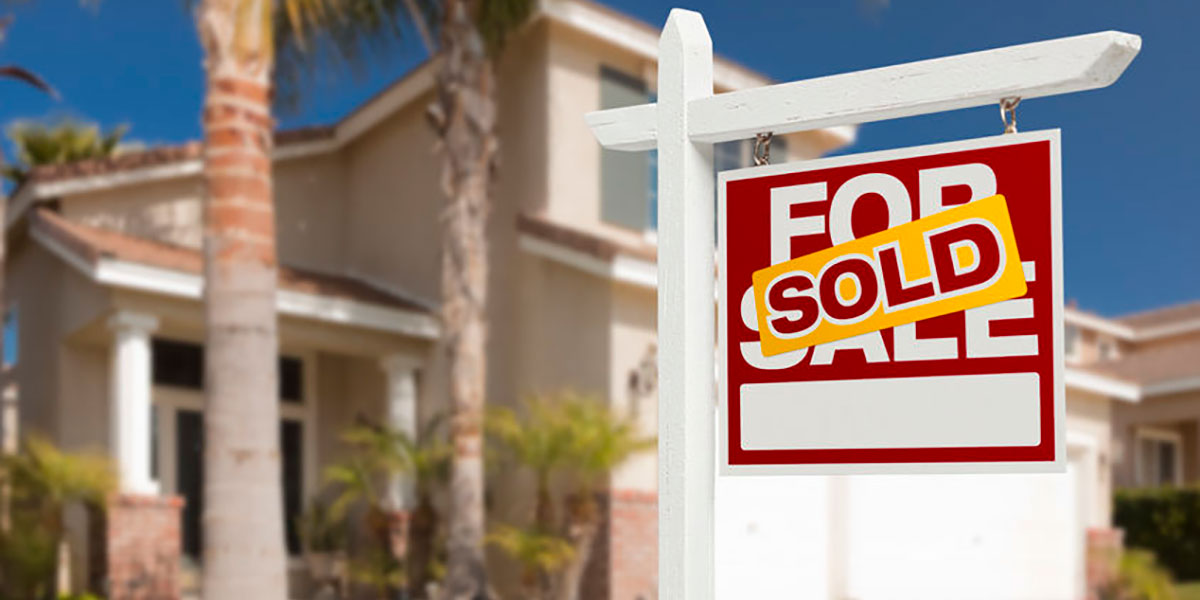 When selling your home, navigating the Real Estate market can be challenging. It can even be downright overwhelming, especially if the process is complicated and drags on. There are a number of variables that play into the sale of a home. While some of those variables such as inventory, interest rates, and market trends may be beyond your individual span of control, there are a number of things that you can do to improve your overall home selling experience.
1. Get a Home Inspection
It is very common for a buyer to order a home inspection when they decide to make an offer on your home. However, this can put you in a vulnerable spot and even put the whole deal at risk if problems are found. Why wait until your house is under contract to find out what's wrong with it? Be proactive. Make a home inspection the first thing you do, even before calling a real estate agent. This will put you in a much strong negotiating position down the road.
2. Make some repairs
Your home inspection may reveal some deficiencies you were already aware of, plus some you didn't know about. This is your opportunity to repair or replace anything that could get in the way of a quick, easy transaction. And, since the home isn't yet under contract, there is no pressure of a looming close date. You can get work done on a timeline that works for you.
3. Get a re-inspection
The best home inspection firms offer a low-cost re-inspection that certifies the repairs you've made as a result of the original inspection. This full-disclosure report can then be shared with potential buyers, providing them with objective verification of the true condition of the home.
4. Buy a transferable Home Warranty
For the ultimate in buyer confidence, purchase a transferable Home Warranty. A warranty will cover anything that might go wrong with your home while it's on the market. But, even more importantly, it can be transferred to the new owner, eliminating buyer anxiety about what unseen problems they might be inheriting.
5. Focus on curb appeal
Don't kill your sale before a buyer even gets to the front door. Do everything you can to make that all-important journey from the curb to the entryway a pleasant experience. Remove clutter, clean up any overgrown greenery and add some flowers. And if the front door is looking even a little bit ragged, treat it to a fresh coat of paint.
6. Make it sparkle
Let potential buyers know that this home has been cared for. Do a deep cleaning, especially in the kitchen and bathrooms. Eradicate mold, mildew, and soap scum. Touch up paint and re-caulk as necessary. And if the job is too daunting, consider bringing in a professional cleaning service.
7. Bring in the light
Do everything you can to bring natural light into your home, including taking down drapes and trimming greenery outside the windows. Even a thorough window cleaning will bring in more light. Inside the home, make sure all light bulbs are working. You may also consider increasing the wattage to create a brighter, more welcoming home.
8. Take the "home" out of your house
It's vitally important to de-personalize your home when selling it. All the personal touches that make your house your home impede the ability of potential buyers to imagine the house as their own. Create a blank slate that tell makes potential buyers feel comfortable and at home.
9. Set the table
Before a showing or open house, set the dining room table with your most elegant linen, china, and fresh flowers. Set the kitchen table, too, but more casually. The enables potential buyers to more vividly imagine entertaining, and can deepen their emotional connection to the home.
10. Play up the storage
A fully-packed closet gives the appearance of cramped storage space. Remove half the articles in every closet to better display the lavish storage space offered by your house. Don't sell yourself short on this critical attribute.
11. Do some staging
You only get one chance to make a good first impression. Engaging a professional home staging service is a good way to make sure your house stands out. In addition to some creative rearranging and de-cluttering, home stagers may actually send some of your furniture out to storage, bringing in temporary replacements to enliven your rooms and create an irresistible visual impact.
12. Ask your agent
Most people only buy or sell a house a few times in their lifetime, but a professional real estate agent does it every day! Take advantage of your agent's ability to offer insights and make suggestions that will make the whole process easier, less stressful, and more effective.